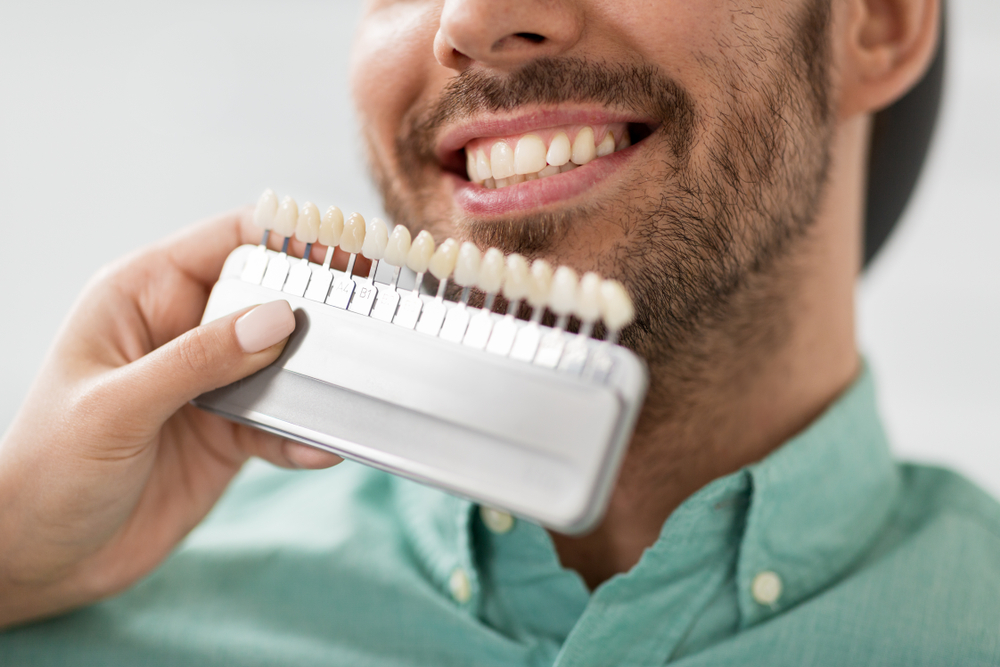 You deserve to have a smile you can be proud of, and we can use dental veneers to correct imperfections with your smile. At Pine Creek Dental, we will keep you as comfortable as possible while delivering the cosmetic dental care you need.
Learn more about how dental veneers can help you improve your smile, and give us a call to schedule an appointment. We believe that you deserve the complete Pine Creek Dental experience. 
What Are Dental Veneers?
Dental veneers are a thin covering that goes over the outer surfaces of your teeth to improve your smile. These thin shells are made from porcelain that will blend in naturally with your surrounding teeth while correcting cosmetic issues on the surface.
There are many reasons you might want veneers, such as:
Fixing shape or size issues with your teeth
Addressing chips along the outer surfaces
Whitening teeth
Correcting gaps
We want the veneers to work as well as possible, so we will address any underlying oral health issues before applying them. For example, we will fill cavities or reverse gum disease before designing veneers for your smile.
To keep you as comfortable as possible, we will customize your oral care plan to meet your needs.
What Are the Pros and Cons of Dental Veneers?
Are dental veneers right for you? Be sure to review the pros and cons of this treatment option, such as
Pros
Eliminate imperfections to get a smile makeover
Restore damaged teeth without getting a crown
Get instant results in just two appointments
Never worry about tooth stains again
There are no special care requirements
Cons
Removing the tooth enamel for veneers is an irreversible process
Veneers have a shorter lifespan than crowns and bridges
The thin shell can get chipped and cracked if you're not careful
We view you as an extension of our team, so we will work with you to help you decide if dental veneers are right for you.
How Are Dental Veneers Applied?
Usually, dental veneers are applied in a two-stage process. At the first appointment, we'll remove a thin layer of the enamel from the front of your teeth. This creates space for the porcelain shell to cover your outer tooth surface.
We will then take digital dental impressions to create custom veneers that perfectly fit your teeth. While your permanent veneers are created at the at the lab, Dr. Thompson will apply temporary veneers to protect your teeth in the interim.
After your permanent veneers are ready, you will return for your second visit to have them applied to your teeth, creating the perfect smile.
Do you think dental veneers are right for you? Give us a call today to schedule an appointment at (719) 268-9400. We will keep you as comfortable as possible during your visit while explaining all of your options to you. The combination of comfort and quality is central to the Pine Creek Dental experience.