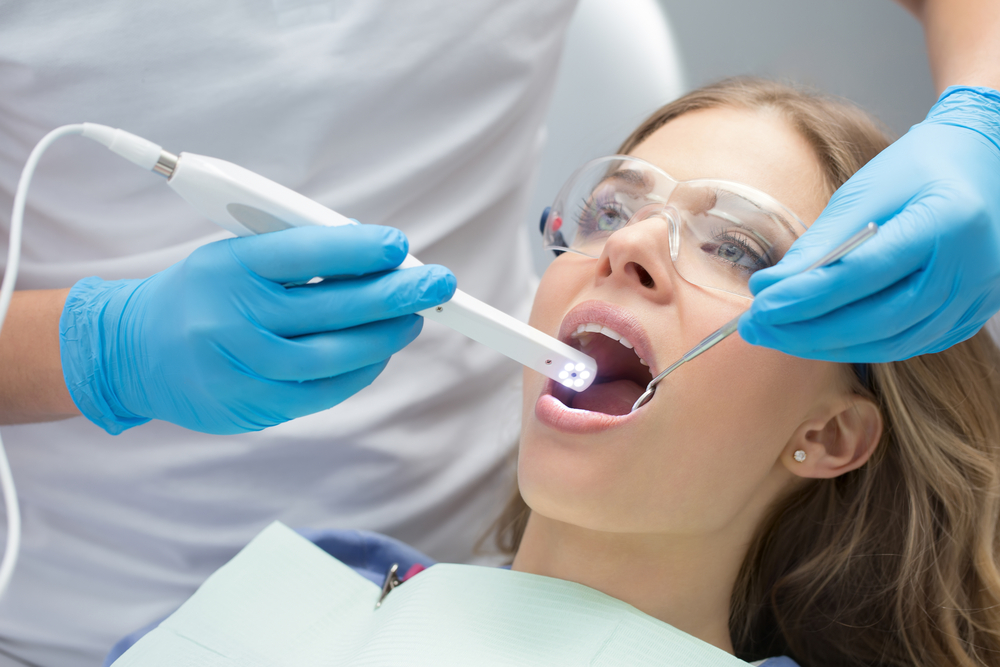 An intraoral camera allows us to get a closer look at all aspects of your smile while keeping you comfortable during your visit. At Pine Creek Dental, our experience focuses on you. Your oral health always comes first, and we can use our intraoral camera to decide which treatment option is best for your needs.
What Is an Intraoral Camera?
Our intraoral camera allows us to examine your teeth and gums up close and in real-time. This digital camera produces a clear image on a nearby screen to allow Dr. Thompson the ability to to examine the inside of your mouth. 
The lens sits at the very end of the device to make it easy to point in the direction of all hard-to-reach areas. An LED light, zoom functionality, and attachments for periodontal probes create an even more precise view of your mouth.
The camera is lightweight and about the size of a dental mirror, so it never feels invasive. In fact, the detailed images usually help Dr. Thompson and his team expedite the diagnostic process, as they gather information much faster.
Every step of the way, we will keep you comfortable and share what we find. That way, you have the tools and information you need to make informed decisions about your oral health.
How an Intraoral Camera Works
Our intraoral camera works just like a standard video camera. We just point the camera at a specific area in your mouth and images appear on the screen. As we reposition the camera, the images change in real-time.
The advanced lens focuses with each movement to provide an ultra-clear view. When we zoom in, we can show you exactly what we see.
During this process, you can just sit back, relax and watch the video of your teeth and gums. Once we have the information we need, we will provide you with a comprehensive plan on how we can improve your oral health.
What Are the Benefits of an Intraoral Camera?
Our dental care team uses an intraoral camera to accurately diagnose dental problems and help you visualize what's going on with your oral health. If you're looking for smile restoration services, our intraoral camera comes in handy for that, too, by allowing us to take digital dental impressions.
As with all the high-tech equipment at Pine Creek Dental, this modern approach to dental care affords you many benefits, such as:
Staying comfortable through the in-depth examination of your teeth and gums
Providing early detection of gum disease, cavities, and many other dental concerns
Understanding the state of your oral health and why you need care
Keeping a close eye on issues that are at risk of progressing, like gum disease
Saving time, money, and discomfort by preventing advanced oral health conditions
By investing in an intraoral camera, we provide you with minimally invasive diagnostic tools that can help you stay as comfortable as possible. Our camera also provides you with more information, allowing us to work with you as we improve your oral health.
If you would like to learn more and visit our Colorado Springs office, give us a call today to schedule an appointment at (719) 268-9400. Your oral health is our top priority, so let us provide you with the standard of care you deserve.