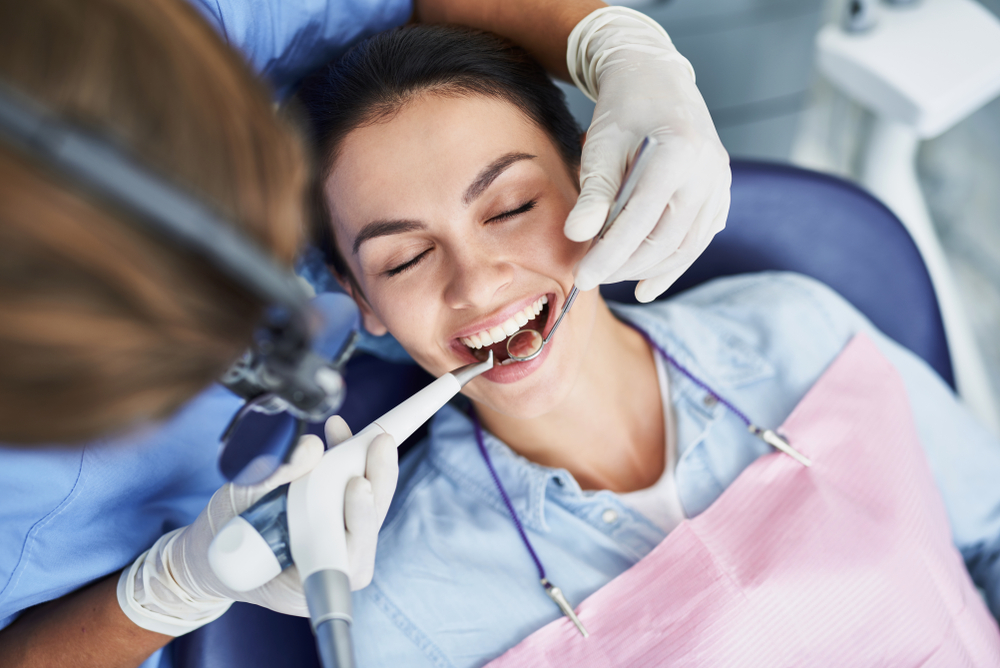 We encourage all of our patients to brush and floss their teeth regularly, but even if you do so, plaque and tartar can build up over time. We want to protect your smile and preserve your oral health, and that is why we encourage you to come in for routine cleanings to remove plaque and tartar from your teeth. 
We provide comprehensive services in a comfortable setting. That is the heart of the Pine Creek Dental experience, and we want to do everything we can to prevent oral health issues from developing. Learn more about our dental cleaning services below, and give us a call to schedule an appointment.
Why Are Dental Cleanings Important?
When you brush and floss your teeth at least twice a day, you manually remove plaque and tartar accumulation above the gum line. Unfortunately, even with the best brushing and flossing habits, you can't remove it all.
Teeth experience biofilm build-up that must be professionally removed every six months to protect your teeth and prevent cavities.
During the cleanings, your we will remove hardened plaque from your teeth to restore the smooth surface. By removing plaque, tartar, and bacteria, we can protect your enamel, reduce the chances of gum disease, and ensure you preserve your smile.
When Do You Need To Schedule a Dental Cleaning?
Dental cleanings should be scheduled for every six months. During that visit, we will clean your teeth thoroughly, perform a complete inspection of your teeth and gum line, and make sure your oral health is protected.
There are some situations where you might need to come in more often. We will provide you with a comprehensive evaluation, and work with you to customize your cleaning schedule to meet your needs.
What To Expect During a Dental Cleaning
When you come in for a dental cleaning, you'll get a warm welcome from our staff right when you walk through the door. You can relax in our comfortable waiting room until it is time for your appointment.
Your teeth cleaning starts with an overview of what to expect. We will then take digital X-rays (if needed) and clean your teeth thoroughly to remove plaque and tartar. We will then polish your teeth and floss.
At the end of your visit, Dr. Thompson will perform an examination and review your X-rays. You'll have time to ask questions and let him know about your oral health concerns.
If it's time to schedule your next cleaning, give us a call at (719) 268-9400. It would be our pleasure to provide you with the comfortable, comprehensive care you deserve.