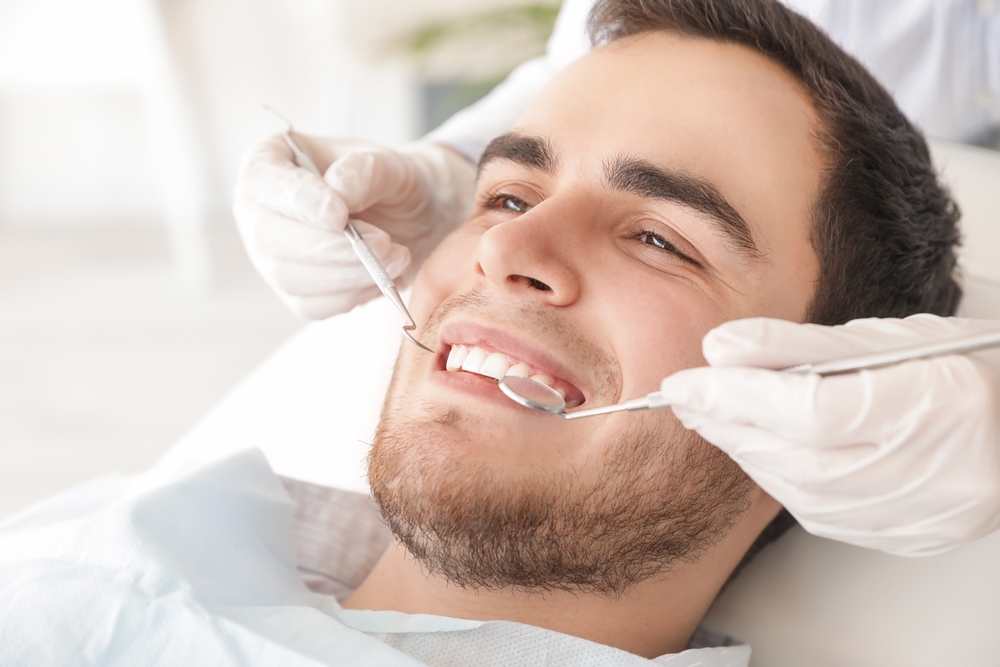 At Pine Creek Dental, we provide quality fillings in a comfortable setting to help you protect and preserve your oral health. Through that process, we remove the tooth decay and replace it with a strong filling material, like amalgam, composite, or even gold. We need to fill cavities as quickly as possible to prevent oral decay from spreading to other areas in your mouth.
We will work with you to find the best fillings to meet your needs. Then, we will provide you with the care you need in a relaxed setting. Learn more about dental fillings below, and visit our office for the complete Pine Creek Dental experience.
What Are Dental Fillings?
Dental fillings are safe, reliable materials used to fill cavities. They rebuild and strengthen the tooth by replacing all decayed tissues. By the end of the procedure, the tooth looks, feels, and functions as new.
For best results, you should get your tooth filled at the first sign of a cavity. The earlier we fill your cavity, the easier it will be for us to save your tooth.
When properly placed, fillings have the strength to last up to 20 years. You can maximize the lifespan of your dental fillings with excellent oral care. Follow all the best oral hygiene practices at home and schedule regular visits to our dental office.
Best Filling Materials for Teeth
Dr. Thompson uses a variety of materials to use for your tooth repairs, such as:
Amalgam: Amalgam fillings are durable and affordable, making them a solid material choice for most people. They are silver in color and best used on teeth that are not visible when you smile.
Composite: Composite fillings are made to match the color of your teeth by pairing ceramic particles with resin. The color-matching makes them virtually impossible to detect at a glance, so they work well on any tooth.
Porcelain: Also known as inlays and onlays, porcelain fillings are custom-made using ceramic polymer to fit your tooth perfectly. Porcelain is stronger than composite and resists staining.
Gold: Gold fillings work much like silver and more aesthetically pleasing. It's durable and less likely to irritate the gum line. Gold fillings are custom-made with precious metals, making them slightly more expensive.
Dental Filling Procedure Expectations
At Pine Creek Dental, we only recommend fillings after completing a full exam and assessing all options. With all the necessary information, we can craft the perfect care plan for your needs and schedule you for a follow-up.
During your procedure, we will ensure that you feel comfortable and relaxed. The dental filling starts with numbing your teeth, gums, and other oral tissues near the cavity to minimize any potential discomfort.
We will clean your tooth thoroughly to remove all oral decay before we fill the cavity. Once the procedure is complete, your mouth will remain numb for a few hours, but you should be able to resume your daily routine.
Keep in mind that it is always best to fill a cavity as quickly as possible, so give us a call to schedule an appointment at (719) 268-9400