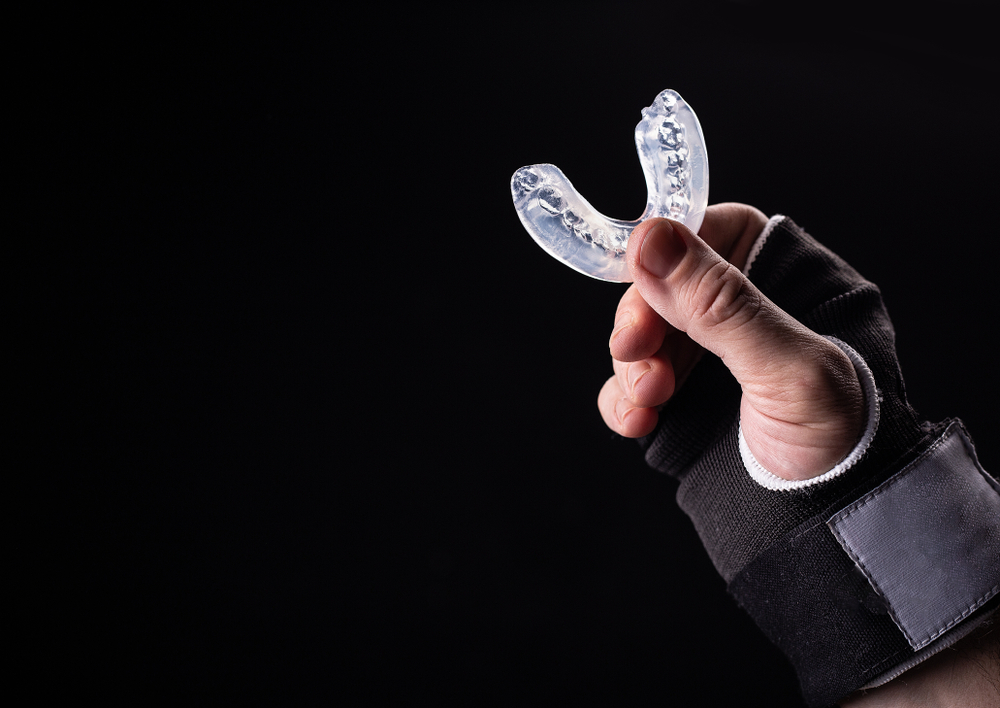 At Pine Creek Dental, we offer customizable mouthguards that will keep you safe while participating in athletic activities, including contact sports.
At Pine Creek Dental, we offer customizable mouthguards that can help you protect your teeth and gums. We tailor the mouthguard to perfectly match the shape of your mouth and ensure it fits comfortably.
Learn more about how we can design the perfect mouthguard to meet your needs, and give us a call to schedule an appointment.
Why Should You Wear an Athletic Mouthguard?
The goal of the mouth guard is to protect your teeth and reduce your chances of suffering injuries. Mouthguards pay prevent:
Cracked teeth
Knocked-out teeth
Dental concussion
Tooth intrusion
Soft tissue lacerations
An athletic mouthguard acts as a barrier to prevent injury during physical activity. A mouthguard will not only protect your mouth but also fit comfortably over your teeth and gums. They do not impede breathing or swallowing in any way. That way, you are as comfortable as possible while participating in practice or a game.
Types of Mouthguards
When you need an athletic mouthguard, you have three choices to consider:
Stock: A universal, pre-made mouthguard designed to reasonably fit practically anyone.
Boil and bite: An unformed mouthguard that you fit to your teeth by boiling it and then biting down.
Custom made: A personalized mouthguard designed to perfectly fit and cushion your teeth and gums.
At our Colorado Springs dental office, you can receive a custom-made athletic mouthguard designed just for you. With a custom fit, you can rest assured that you'll stay comfortable and well-protected during your sports activities.
In most cases, you will just need a mouthguard made for your top teeth. Cushioning the upper row of teeth makes it possible to protect all the tissues in your mouth.
If you wear braces, however, you may need a mouthguard on the upper and lower rows of teeth. Dr. Thompson will help you decide how to best protect yourself from dental injuries when you come in for a consultation appointment.
When To Wear a Mouthguard
You should always wear an athletic mouthguard when engaging in high-speed or high-impact activities, including:
Playing sports like hockey, soccer, and rugby
Engaging in extreme activities, like skydiving
Practicing any kind of martial arts
Riding BMX bikes on the track
If you aren't sure whether you need to wear a mouthguard, give us a call to speak to a member of our team. We can help you find the right mouthguard for your needs. We will also make sure you understand exactly how to take care of your mouthguard to maximize its lifespan.
Do you have questions about whether an athletic mouthguard is right for you? Give us a call today to schedule an appointment at (719) 268-9400. During your visit to our Colorado Springs office, we will help you stay as comfortable as possible while ensuring your mouthguard fits perfectly. Come and enjoy the complete Pine Creek Dental experience.