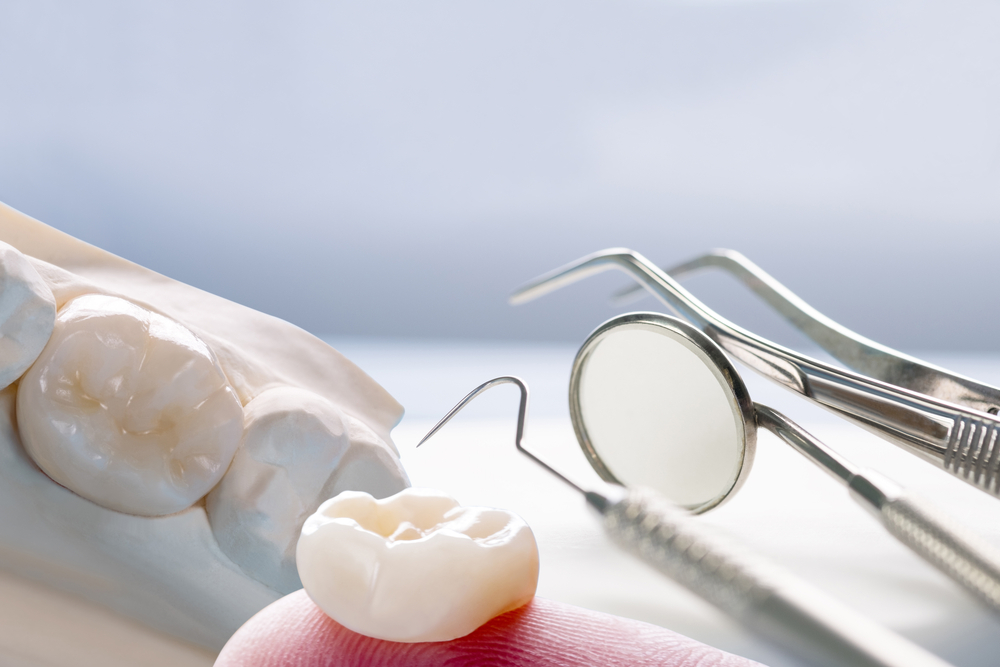 At Pine Creek Dental, our top priority is helping you take care of your teeth, and we can use dental crowns to preserve your teeth and your smile. We use dental caps to restore your smile while keeping you as comfortable as possible.
Learn more about some of the most common dental needs resolved with the use of crowns, and  give us a call to schedule an appointment. By combining the best dental care in Colorado Springs with a comfortable, relaxed setting, we can provide you with comprehensive dental care.
What Are Dental Crowns?
Dental crowns are specially designed caps that restore damaged teeth's strength, appearance, and function. They may be made from porcelain fused to metal, complete porcelain, or gold materials.
The crowns match the tooth's shape, size, and color, creating a natural look that matches your surrounding teeth. Furthermore, a dental crown can reinforce your tooth while allowing you to enjoy your regular diet.
Dental crowns protect the root of your tooth and your jaw. This versatile, reliable treatment option allows us to protect and preserve your smile.
Best Types of Crowns for Your Teeth
Dr. Thompson will help you find the best crown type for your teeth. Depending on your dental needs, you may benefit from the following materials:
Complete Porcelain
All porcelain crowns only use silica-based materials in their construction. They create a natural appearance without compromising strength. They're also biocompatible, so you don't have to worry about along the gum line.
Porcelain Fused to Metal
Porcelain fused to metal crowns have a robust metal cap as the base, and then porcelain creates the tooth's outer structure. This affordable option blends seamlessly with the rest of your smile.
Gold
As the name implies, gold crowns are made entirely from gold materials. They match your tooth's shape and really stands out. They're highly durable, making them a good choice if you want an option that lasts a long time.
The right crown for one person may not be the right crown for someone else, so we will help you find the best treatment option for your needs.
What To Expect During Your Crown Placement
Most dental crowns take two appointments to place. First, we will prepare the tooth that needs the crown. We want to make sure we remove all oral decay before placing the crown on your tooth.
Next, we will reshape the tooth's structure to create space for the crown. Digital dental impressions will be taken to ensure the crown is the perfect size and shape for your tooth.
Finally, we will schedule an appointment to fit the crown. The placement procedure involves checking that the cap will fit correctly before cementing it in place.
If you would like to learn more about dental crowns and to decide if they are right for you, give us a call to schedule an appointment at (719) 268-9400.