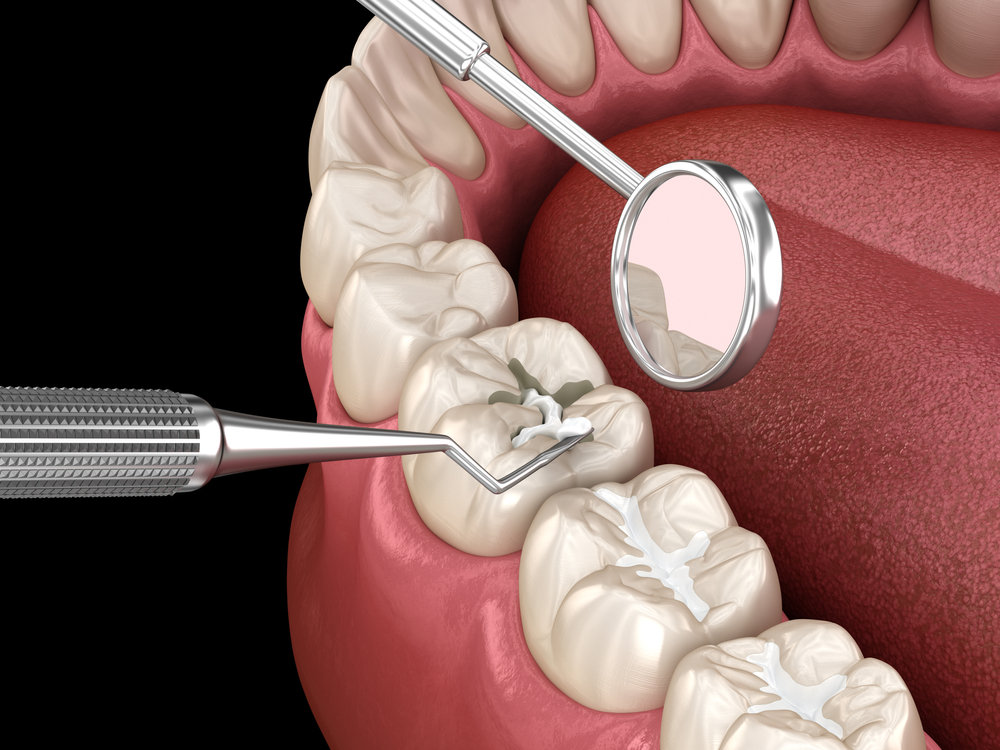 At Pine Creek Dental, we have a variety of tools and techniques to protect your teeth against decay, and one example is dental sealant. Dental sealant can help shield your teeth by providing an extra layer of protection. We will start by examining your teeth, gums and tissue in a comfortable setting and explain the benefits of dental sealant.
What Are Dental Sealants?
Dental sealant is a thin coating of plastic material applied to the top of your molars. This acts as a shield for your teeth, helping prevent dental decay.
The sealant is applyed after a dental cleaning to ensure that the bite surface is free of all plaque, bacteria, and other debris. It only take a few minutes to apply and cure using a special light. Dental sealant can last two to four years, providing you with long-term protection.
Why Do You Need Dental Sealant?
Even with regular at-home care and professional teeth cleanings, completely removing food debris from the crevices in your teeth can be a challenge. Dental sealant can shield the vulnerable surfaces of your teeth from harmful substances. Food and plaque are much easier to remove and make it easier to maintain your oral health.
When To Apply Dental Sealant
Dental sealant is typically recommended for children and teenagers, but there are benefits for adults as well. Dr. Thompson will let you know if you're a good candidate for sealant on your molars. If so, we can apply it that day and monitor it at each dental cleaning visit.
As the sealant starts to wear down, you can have it reapplied. Every patient is different, so Dr. Thompson will check the status of your sealant at every visit.
Do you want to learn more about dental sealant? Give us a call today to schedule an appointment at (719) 268-9400.