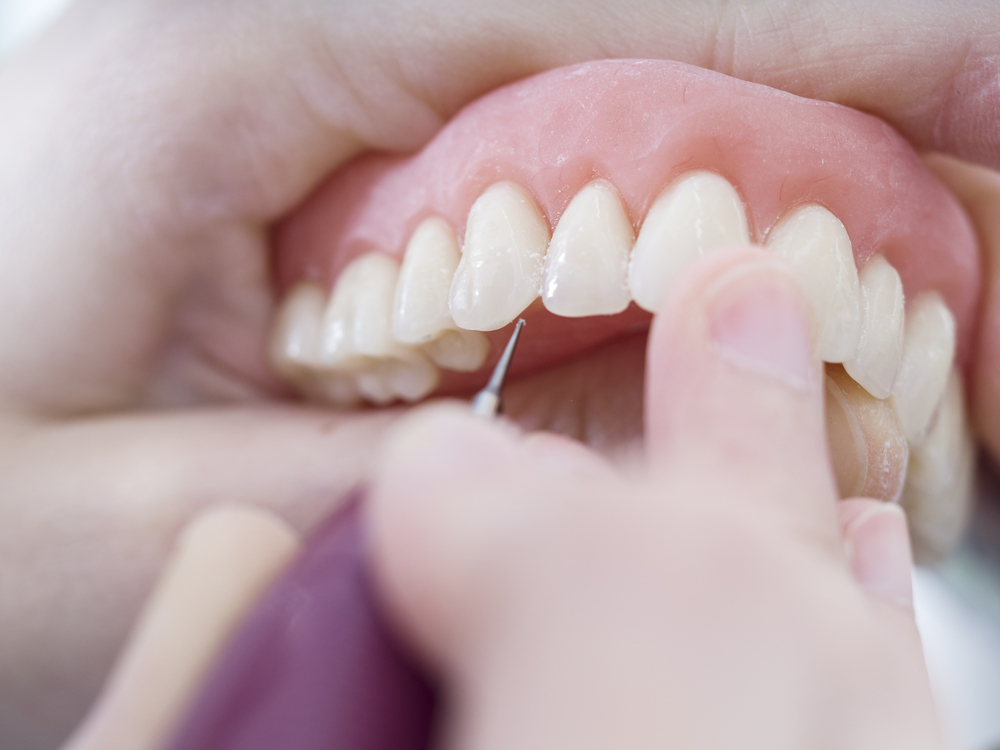 If you want your teeth to look as beautiful as possible, we can use porcelain restorations to help you reverse the impacts of damage and decay. We always put the needs of our patients first, and that means ensuring you have a healthy, beautiful smile. 
At Pine Creek Dental in Colorado Springs, our team has the skills and experience to restore your teeth using porcelain restorations. With this durable, high-quality material, we can handle everything from crowns to fillings, while addressing a variety of oral health issues. Dr. Thompson and the entire team work together to provide the comfort and care you expect during every procedure.
What Are Porcelain Restorations?
Porcelain restorations refer to a wide range of cosmetic and restorative dental procedures to provide you with a beautiful smile. This material is ultra-strong and made to perfectly match the color of your teeth. So, it works incredibly well for dental fillings, veneers, inlays and onlays, crowns, and bridges.
Porcelain fillings repair small holes in the teeth caused by ongoing tooth decay.
Veneers cover the outer surface of your teeth to change the shape and help you get the smile you want.
Crowns cap the entire tooth to restore its strength and protect it from additional damage.
Porcelain inlays and onlays work for small repairs and major restorations, but only in certain circumstances.
Dental bridges replace one or more teeth by using a row of teeth to fill the gap between two anchoring natural teeth or implants.
Porcelain also works well for the creation of denture teeth. The material has a natural appearance that looks amazing without compromising durability.
Are There Different Types of Porcelain?
Most dental care clinics use leucite feldspathic porcelain most often for dental restorations. This silica-based material can perfectly mimic the look of your surrounding teeth while offering lasting results.
Depending on your procedure, we will either use porcelain fused to metal or complete porcelain materials. The complete structures typically use zirconia or aluminium oxide as a core for added strength and durability.
How Does the Process Work?
If you need dental restoration, we will review all options with you, explaining the features and benefits of each choice. We will discuss your preferences and help you make an informative decision on how to move forward.
We will then review the steps of that specific procedure with you. We want to make sure you are as comfortable as possible with your decision, and we will address any questions and concerns you have before we begin.
With the exception of fillings, porcelain restoration materials are made in a lab or using our in-office CAD/CAM devices. Either way, you will need to have digital impressions taken to ensure the materials achieve a perfect fit. We will always customize your restoration to fit your mouth perfectly, providing you with the best possible results.
Once your restoration has been created, we will notify you to schedule an appointment to complete the process.
We look forward to restoring your brilliant smile and invite you to learn more about the Pine Creek Dental experience. So, give us a call at (719) 268-9400 and schedule your appointment today.