Dentures Full and Partial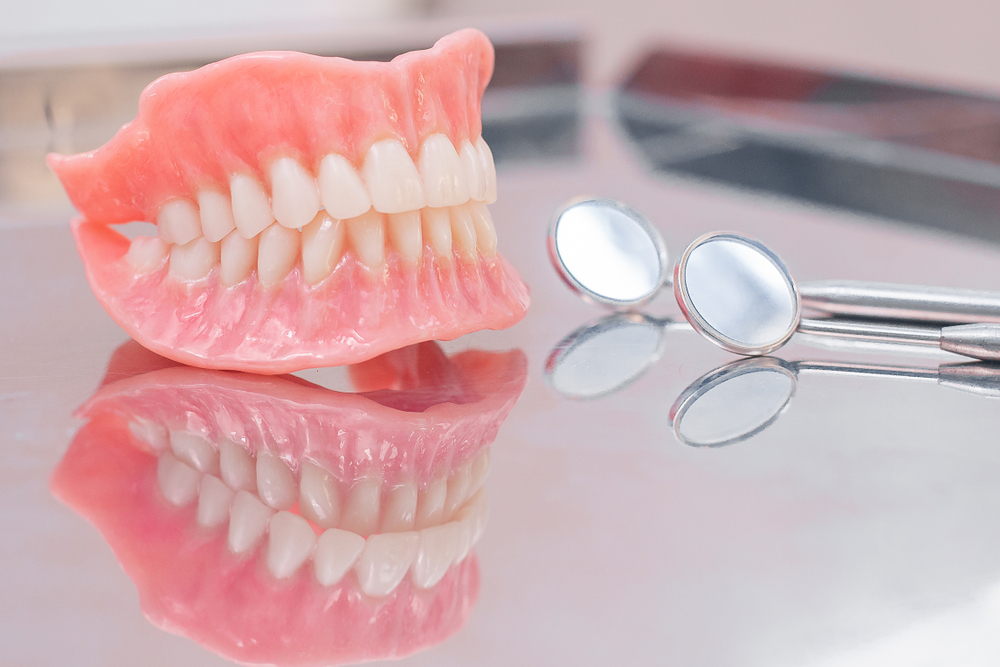 Are you missing one or more teeth? If so, you may have a difficult time chewing, speaking, and smiling with confidence. At Pine Creek Dental, we can use full and partial dentures to help you restore your smile and its functionality.
Dr. Thompson is here to help you maintain your bright, beautiful smile, regardless of your age. Full or partial dentures could be exactly what you need to address your oral health issues.
At our Colorado Springs office, we will keep you as comfortable as possible. Learn more about full and partial dentures and give us a call to schedule an appointment.
Full vs. Partial Dentures
Two of the most common types of dentures are full and partial dentures.
Full dentures replace the entire row of teeth along the top or bottom of your jaw. You can get just one row of dentures or a full set to replace all your upper and lower teeth.
Partial dentures let you fill in the gaps by replacing just a few teeth in a single row. More often than not, you'll only need partial dentures on the top or bottom rows, but it's possible to go with both if necessary.
A few other alternatives include implant-supported dentures and dental implants. We will review your care preferences and oral health needs to recommend the best smile restoration approach for your missing teeth.
Best Types of Partial Dentures
You have three main types of partial dentures to consider when you just need to replace a few teeth.
Cast Metal Framework: Cast metal framework dentures have replacement teeth placed on a cast metal frame. They are removable for cleaning, sleeping, and caring for your remaining natural teeth.
Acrylic Clasp: Acrylic clasp dentures have replacement teeth molded into an acrylic base designed to match your gumline. They're typically used as a temporary replacement while going through the dental implant placement process.
Flexible: Another temporary option, flexible dentures are generally the same as the acrylic models, except they use nylon materials instead. They're a fantastic option for people allergic to acrylic, but the nylon base costs more to produce.
If you're unsure which type of partial dentures to choose, Dr. Thompson will have a recommendation for you.
When To Get Full Dentures
If you are missing an entire row of teeth on top or bottom, full dentures are probably right for you. When we customize dentures to meet your needs, we keep you as comfortable as possible while ensuring you can speak and eat properly. We strive to provide you with the best possible oral care in Colorado Springs by giving you the complete Pine Creek Dental experience.
If you prefer full dentures but still have a tooth or two remaining, we can extract those teeth and prepare your gums for the replacement set.
To learn more and ensure that dentures are right for you, give us a call to schedule an appointment at (719) 268-9400. We look forward to helping you improve your oral health and to get you smiling confidently again.