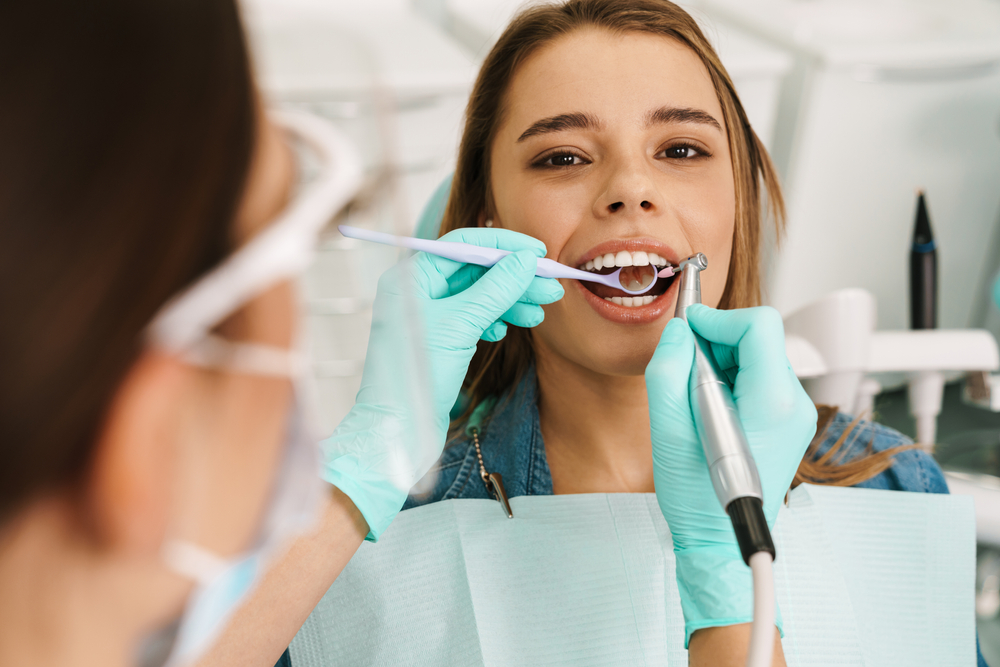 Our team at Pine Creek Dental wants you to feel good about your smile. That's why Dr. Thompson offers cosmetic dental services to all his valued patients across Colorado Springs.
Cosmetic dentistry treatments allow you to correct imperfections in your teeth and gums, creating the brilliant smile you've always wanted. From removing stains to covering up chipped teeth, we can do it all.
Our team always takes a gentle, compassionate approach to care, too. Our efforts aim to keep you comfortable in the dental chair and fully satisfied with your results.
What Are Cosmetic Dental Services?
Cosmetic dental services are all the treatments and procedures needed to help you perfect your smile. We think every smile is beautiful, but sometimes, you just want your grin to look a certain way — and that's perfectly okay. We're here to help.
Our team will learn about your goals and preferences and recommend the cosmetic dentistry services that might serve you best. You will then have the info needed to make well-informed dental care decisions now and in the future.
You're encouraged to think about how you'd like to approach the cosmetic dentistry process. Then, share your thoughts with our team so that we can customize your care plan to best suit your needs and preferences.
Cosmetic Services Offered at Our Clinic
At our Colorado Springs dental clinic, we offer the full range of cosmetic dentistry services, including:
If you're otherwise happy with the structure of your teeth but just want to remove stains, we can help with that, too. Our teeth whitening services allow you to lighten the shade of your teeth by several levels to get a truly brilliant smile.
For all our cosmetic treatments, we only use high-quality dental materials made to fit your teeth perfectly. Our veneers are custom-made just for you, for example, ensuring a great fit and appearance that you're sure to love.
Beyond that, we're dedicated to using state-of-the-art dental care equipment for our procedures. By harnessing the power of technology, we can take a truly gentle approach without compromising on results.
When to Come in for Cosmetic Dentistry
Do you want to feel more confident about your smile? If so, then it's time to visit our Colorado Springs dental clinic for a cosmetic dentistry consultation. There's really no bad time to come in for cosmetic dentistry services, after all. It all comes down to how you feel.
Whenever you come for a visit, our team will warmly welcome you into the clinic and then do whatever it takes to keep you comfortable. We want you to feel right at home upon walking through the doors, no matter what brings you to our clinic.
During your consultation, you'll get to share your concerns with Dr. Thompson and our team. Then, we'll provide you with info about all our applicable cosmetic dental services. We'll work with you to create your ideal treatment plan and then get you on the schedule.
Ready to get started on improving your smile? All you have to do is call (719) 268-9400 to speak with our team. We look forward to helping you find the best time to come down and meet with your dental care team. So, please feel free to give us a call at your earliest convenience.