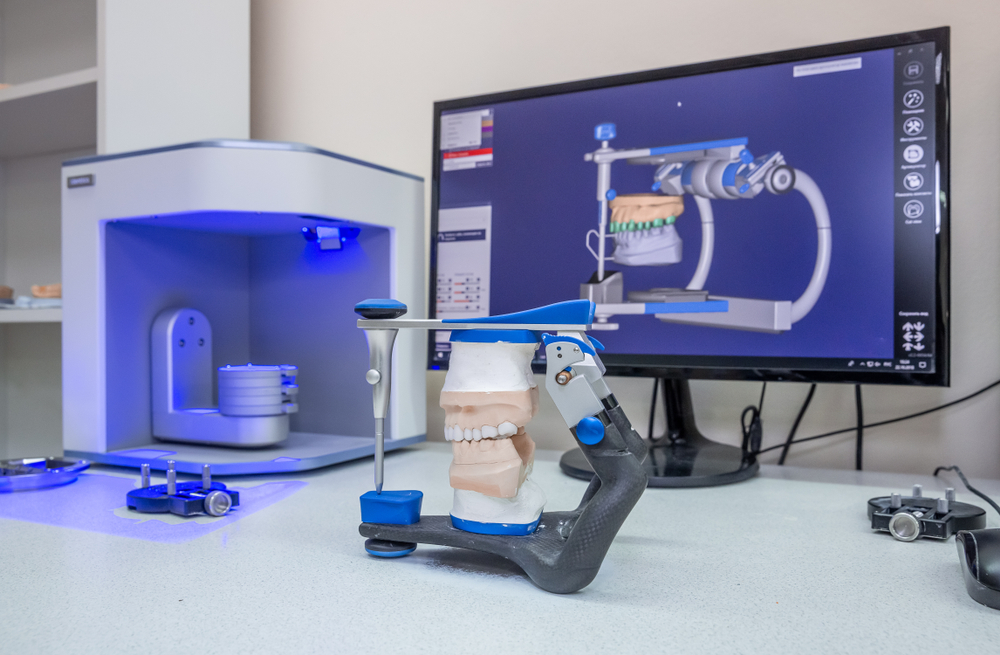 At Pine Creek Dental, we are always looking for ways to improve the patient experience, and that is why we have invested in 3D printing technology to create high-quality smile restoration materials, surgical guides, and more.
Our team at Pine Creek Dental uses 3D printing to provide you with fast results in a comfortable setting. By using this technology to the fullest, we can help you achieve your smile goals and maintain the health of your teeth and gums, which are all central to the Pine Creek Dental Experience.
Learn more about our 3D printing technology below, and give us a call to schedule an appointment in Colorado Springs. We use the latest dental technology to provide you with the oral care you deserve.
What Is 3D Printing?
In the world of dentistry, 3D printing is a state-of-the-art, in-house manufacturing process that creates dental tools and supplies using liquid resin. The process typically starts with creating digital dental impressions, which guide the design process.
With the design made, we move through the following steps:
Prep: Import the digital design into the software program, set the printing parameters, and then check the 3D printer to confirm it is ready to start.
Print: Watch the initial passes to confirm that the first layers of the print properly adhere to the bed.
Inspect: Wait for the printer to finish and then inspect all the newly created parts for any problems before moving on to the next stage of the treatment process.
At our office , we're highly trained on how to best use 3D printer technology to help you achieve your dental health goals. Our dentist, Dr. Thompson, creates personalized care plans for all our patients and then decides when to put this device to work for them.
3D Printing Uses in Dental Care
We use 3D printing technology in a variety of ways at our Colorado Spring dental office, including:
Full dentures
Crown models
Bridge replicas
Through this process, we can ensure that you get a perfect fit whenever it is time for crowns, bridges, and dentures. We can even use 3D printing technology to produce beautiful dental implants.
Whenever we can use technology to your benefit, we will take advantage of it because it saves time and is less invasive, which means we can keep you comfortable during your visit to our office. Our team wants you to feel delighted with the results of all the dental care procedures you have done at our office.
What Are the Benefits of 3D Printing?
When we use our 3D printer to aid in your care process, a few benefits include:
Visualize how the dental work will help you get a bright, beautiful smile
Ensure your crowns, bridges, and dentures achieve the right fit and look
Less invasive dental procedures, which keep you comfortable
Save time and money on the treatments needed to improve your smile
Speed up the dental care process so you can quickly get fantastic results
If you have questions about 3D printing technology and dentistry, we are here to answer them for you. We want you to remain comfortable while providing you with the dental care you need, so give us a call today to schedule an appointment at (719) 268-9400. We look forward to providing you with the latest oral care in our comfortable Colorado Springs office.