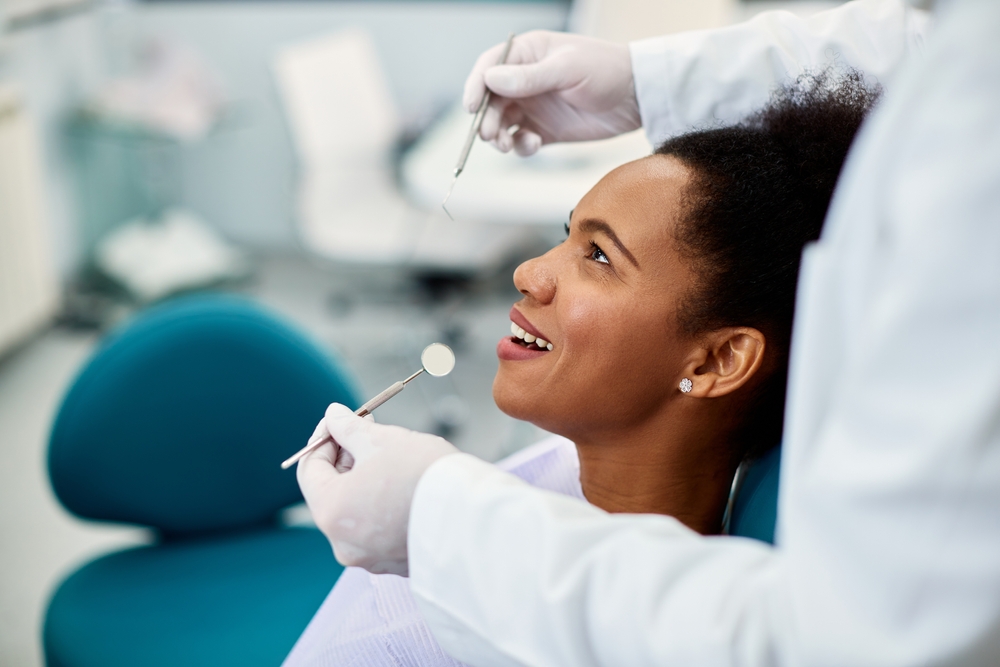 The best way to take care of your oral health is by scheduling an appointment and visiting our Colorado Springs office for dental exams on a regular basis.
When you come to our office, you can count on our team to provide caring, compassionate support every step of the way. We want you to feel comfortable and at ease through every appointment, so don't hesitate to let us know how we can best serve you.
Importance of Regular Dental Exams
Regularly coming into the office for a dental exam lets your dentist keep a close eye on your oral health. During that visit, we will look for signs of excessive plaque buildup, tooth decay and damage, gum disease, and many other issues.
Minor problems could escalate considerably without that checkup, resulting in the need for major restorative care. A small cavity only needs a filling, but other oral health concerns may need a root canal and dental crown instead.
How Often To Come in for an Exam
In most cases, you should get a dental exam every six months. Quarterly exams work better for your needs if you have advanced gum disease, damage to your teeth, or other ongoing concerns.
We usually pair dental exam appointments with tooth cleanings. That way, you can get both care steps out of the way at the same time. With this approach, we can effectively monitor your oral health while providing the support you need for clean, healthy teeth and gums.
What To Expect During the Appointment
Dr. Thompson, will perform an exam and check for problems with your teeth, gums, and other oral structures. We'll let you know if an issue is discovered and perform additional diagnostic tests as needed to create a care plan.
At your regular cleaning visits, we go even more in-depth with the exam. We will examine your mouth for issues, take X-rays, complete an oral cancer screening, and check your bite. We will use that information to assess your oral health and determine if you need additional dental care.
During the dental exam process, you're encouraged to let us know if you have any concerns about your oral health. Tell us about any symptoms you've experienced since your last visit, including bleeding gums, dental pain, and tooth sensitivity to hot and cold temperatures.
If you would like to schedule your dental exam appointment, call (719) 268-9400 to contact our team. We look forward to helping you keep your teeth and gums healthy by giving you the smile you deserve.