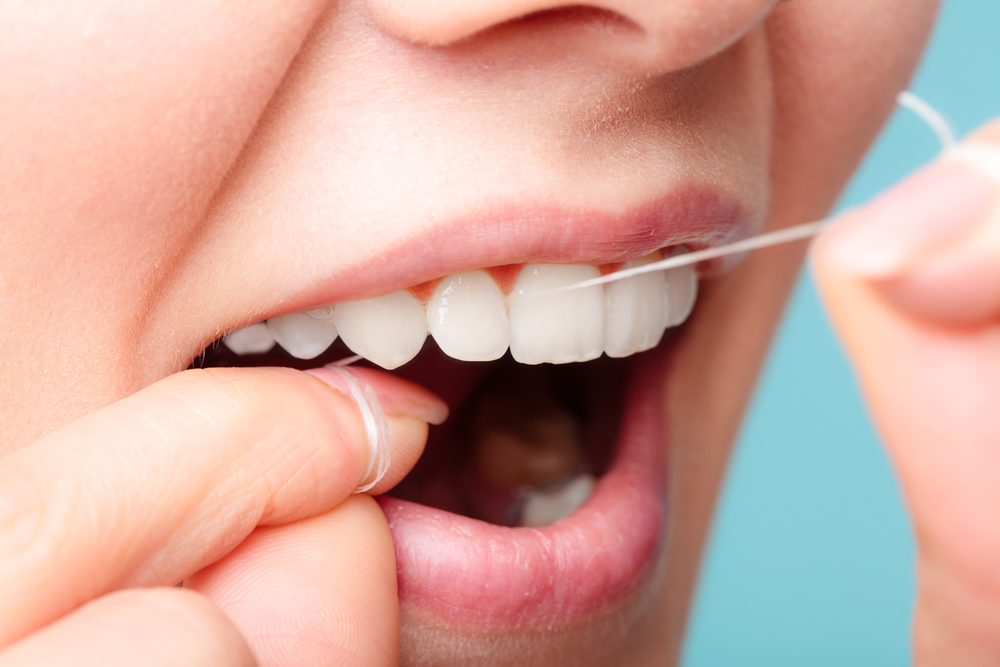 Great oral hygiene helps keep your teeth, gums, and other soft tissues in your mouth in excellent health, effectively preventing minor to major dental issues now and in the future. Maintaining your oral hygiene takes daily care at home and regular visits to the dentist.
At Pine Creek Dental, we proudly serve as your partner in maintaining superb oral hygiene. Our dentist, Dr. Thompson, teams up with our entire crew to provide all the dental care you need to enjoy healthy teeth and gums.
The Pine Creek Dental experience means putting your needs first, and we will give you the tools necessary to take care of your oral health while keeping you as comfortable as possible during your visit.
What Is Oral Hygiene?
Oral hygiene is all the care practices you complete to keep your mouth clean and free of any problems. Daily brushing and flossing act as the foundation of your oral hygiene practices. Then, regular professional teeth cleanings help support your daily efforts.
Maintaining a focus on oral hygiene helps keep dental plaque from accelerating tooth decay and gum disease. You'll likely have fewer cavities as a result, along with better health overall. The health of your teeth and gums directly influences your full-body wellness.
How you care for your body can support your oral health as well. Drinking enough fluoridated water daily, eating a well-balanced diet, and avoiding tobacco products, for example, can all help improve your dental health and overall well-being.
Signs of Oral Hygiene Issues
If you have concerns with your oral hygiene, you may notice a variety of symptoms, including:
Bad breath throughout the day
Tooth sensitivity to hot and cold temps
Bleeding gums while brushing and flossing
Red, inflamed gum tissue or pale gums
Visible plaque or rough areas on your teeth
We know these symptoms can be uncomfortable and are here to help you improve your oral hygiene. We will keep you as comfortable as possible during your visit and provide you with the guidance necessary to improve your oral health.
How To Improve Your Oral Hygiene
Brushing and flossing are the foundation of strong oral hygiene. If you want to maximize the benefits of your hygiene routine, here are a few tips you can follow:
Brushing
Use a soft-bristled toothbrush and fluoride toothpaste
Hold your toothbrush at a 45-degree angle along your gums to sweep plaque away
Use gentle pressure to scrub all the tooth surfaces, front and back
Don't forget to brush your tongue to remove bacteria-laden biofilm
Flossing
Wrap an 18-inch long piece of dental floss around your middle fingers
Use your thumbs and pointer fingers to wrap the floss around a tooth in a C shape
Work the floss up and down the tooth surfaces to break plaque away
Repeat this process for all of the surfaces between each tooth
If you brush and floss your teeth properly, you can minimize your chances of developing oral health issues. While proper brushing and flossing are helpful, you need to make sure you visit us at Pine Creek Dental in Colorado Springs at least twice per year for preventative cleanings.
During that visit, we'll complete a full dental exam to check your overall oral health and thoroughly clean, treat, and floss your teeth. If you need extra care after that, we can schedule a follow-up appoint that works best for you.
At Pine Creek Dental, your needs always come first, and we will keep you as comfortable as possible during your visit. If you want to take care of your oral health, schedule your next preventative cleaning with us today by giving us a call at (719) 268-9400. Let us provide you with the dental care you deserve.