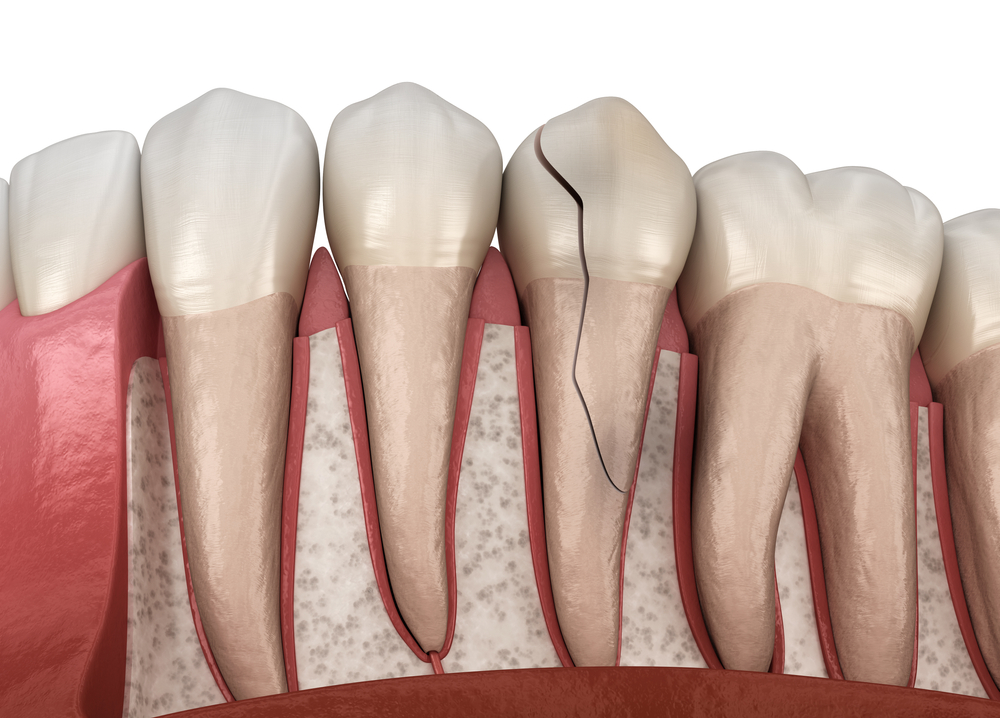 We believe everyone deserves to have a beautiful smile, and we can help you restore confidence in your smile once again.
At Pine Creek Dental, we offer comprehensive tooth repair services. We have a variety of treatment options that we can use to help you restore your beautiful smile while keeping you comfortable every step of the way.
We will craft a personalized treatment plan to meet your needs regarding our restorative dentistry services. 
How Do Cracked Teeth Happen?
There are several common ways cracked teeth may occur, including:
Chewing on hard foods or candies
Grinding your teeth without a nightguard
Clenching your jaw at night or during the day
Large fillings that weaken the tooth structure
Getting hit in the face or head
Even though cracked teeth can happen at any time, they are more common as people get older. When you visit our office, we will provide you with a comprehensive dental exam to ensure we do not overlook anything. If we see cracks in your teeth, we will explain all treatment options and provide the information you need to make informed decisions regarding your oral health.
How Do I Know if I Cracked a Tooth?
There are several symptoms you might notice if you crack a tooth, including:
Pain that comes and goes, especially while eating
Increased tooth sensitivity to hot and cold temperatures
Sensitivity to sugary foods and beverages
Red, swollen gums near the cracked tooth
Discomfort around the affected tooth
We need to address cracked teeth as quickly as possible to avoid bacteria penetrating the cracks. If you are worried, give us a call to schedule a visit. We will provide you with a thorough exam before explaining your treatment options.
How Do You Treat Cracked Teeth
There are a variety of treatment options that we can use to help you fix a cracked tooth. Some of the most common examples include:
Fillings
Bonding
Veneers
Crowns
Implants
We offer several treatment options because the right treatment option for one crack tooth may not be the right treatment option for another. We will explain the benefits of each treatment option to help you make an informed decision for your oral health.
At your initial visit, we will perform a dental exam and take digital X-rays to fully assess the condition of your cracked tooth. Using that info, it's possible to create a personalized treatment plan that aligns with your expectations.
We will keep you as comfortable as possible while repairing the crack. By helping you fix your teeth in a relaxed setting, we can provide you with better results as we restore your smile. Before you leave, we will provide you with aftercare instructions to ensure you remain comfortable when you return home.
We're here to help you take care of your smile, so give us a call today at (719) 268-9400 and schedule your appointment.