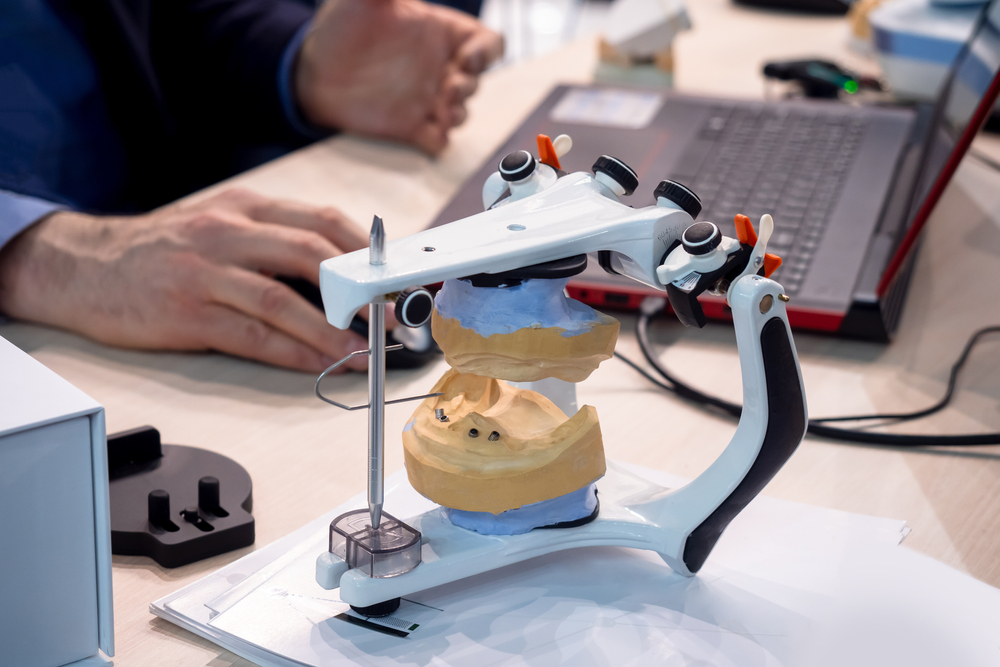 Dental impressions are imprints of your teeth and gums that aid in the creation of dentures, crowns, and other smile restoration materials. In the past, you may remember biting into putty in a tray. Now, we have a more comfortable option.
At Pine Creek Dental, we can take a digital impression of your teeth to create perfect digital models of your teeth and gums, allowing us to provide same-day smile restoration results.
Learn more about how we can use digital Impressions to provide you with quality dental care in a comfortable environment, and schedule an appointment with us for the complete Pine Creek Dental experience.
What Are Digital Impressions?
Digital impressions are computer-generated replicas of your mouth's soft and hard tissues. We will use an intraoral camera that scans the inner surfaces of your mouth. Then, the impressions are sent to a digital file for immediate review. Our team can use the scan to create your dental restoration materials using CAD/CAM technology.
Through our approach, we will complete many different types of procedures in just one visit, including:
Veneers
CEREC crowns
Dentures
Inlays and onlays
Digital impressions can help you save time during your visit while taking advantage of minimally invasive technology, helping you remain comfortable and relaxed during your visit to our office. 
How Do Digital Impressions Work?
Digital impressions only take a few minutes to complete. We will use an intraoral camera to slowly scan your mouth. Since the camera is about the size of a dental mirror, it doesn't feel much different than having your teeth examined.
As the wand passes over each tooth, the system records digital data. Upon scanning the last tooth, the digital impressions are ready to view and use for the rest of the care process.
What Are the Top Benefits?
When we provide digital dental impressions, you experience several advantages:
Digital scanning is preferred over biting down on a tray of putty
Create a truly accurate replica of your teeth and gums for excellent smile restoration results
Fast results when paired with digital impressions with CAD/CAM technology
Saves you time and money
Easy access to digital dental impression scans
If you are ready for your next visit, give us a call today to schedule an appointment at (719) 268-9400.