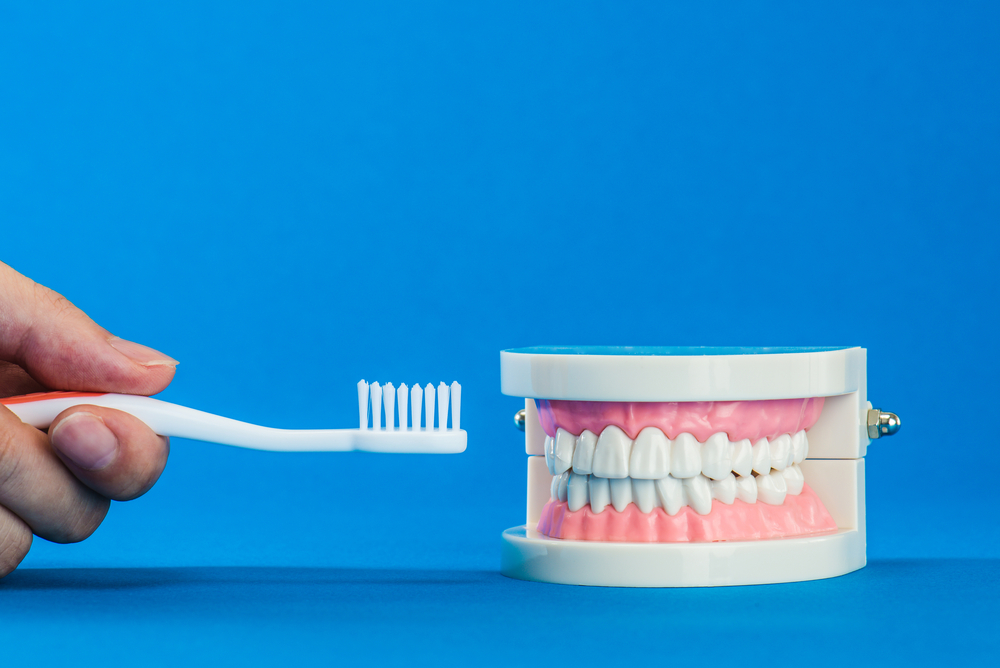 Protecting and preserving your oral health is at the top of our priority list, and that is why we may also recommend periodontal maintenance at Pine Creek Dental.
The needs of our patients always come first. We will protect your teeth and gums with a treatment plan that has been customized to meet your needs while keeping you as comfortable as possible during your visit. 
Coming to our Colorado Springs office means getting the highest quality of care every time. Learn more about periodontal maintenance below, and give us a call to schedule an appointment.
Regular Cleanings vs. Periodontal Maintenance
After we remove plaque and tartar from your teeth it can always come back if proper oral care is not a priority. We want to prevent the return of periodontal inflammation, which is why periodontal maintenance is so important.
When you arrive for your maintenance visit, we will take a closer look at your pockets to make sure plaque and tartar are not visible. This also gives us an opportunity to monitor your recovery process. We want to ensure that everything is on track, and we will keep you as comfortable as possible.
The exact treatment plan will depend on what we find, but trust that you will receive top-rated, comprehensive care at Pine Creek Dental.
How We Treat Periodontal Disease
Our periodontal disease treatment approach depends on your exact symptoms. At the earliest stages, our team can focus on removing plaque and treating the underlying infection.
If we need to remove plaque from the periodontal pockets, we may recommend scaling and planning. This is critical for helping you preserve your smile, and we keep you as comfortable as possible during the visit.
If we feel like you need further treatment, we can discuss other options with you. We want to protect your oral health while keeping you relaxed, and that is why we will always customize your treatment plan to match your exact needs.
How Can I Prevent Gum Disease?
Some of the most important tips for preventing gum disease include:
Brush your teeth twice a day using a soft-bristled brush and fluoride toothpaste
Floss between your teeth using the right approach to scraping away plaque
Use antibacterial mouthwash to rinse your mouth after you brush
Focus on eating a healthy, balanced diet full of fresh fruits and vegetables
Drink lots of water daily and chew sugar-free gum when you're on the go
Avoid all tobacco products
Schedule regular cleanings and periodontal maintenance appointments as recommended. By staying on top of your routine cleanings, you can reduce your chances of developing oral health issues down the road.
By combining the best oral care with complete in-office comfort, Pine Creek Dental has set itself apart from the competition in Colorado Springs. Now, we want you to experience our compassionate, quality services as well. Give us a call today at (719) 268-9400 to schedule an appointment.