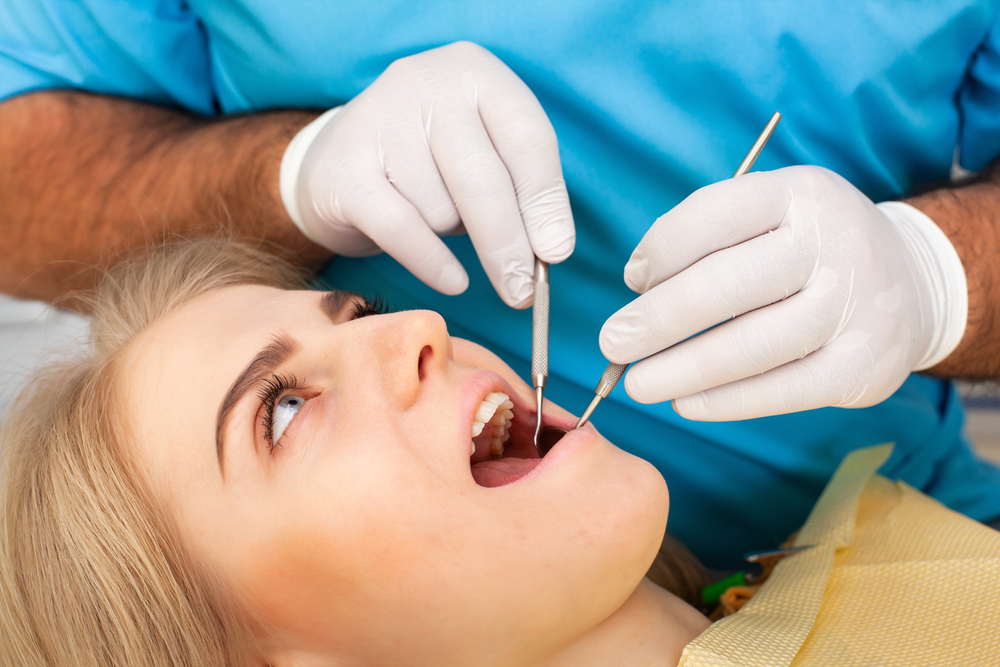 The last set of permanent teeth to develop and usually emerge in the late teenage years or early twenties are the wisdom teeth, also referred to as the third molars. If the wisdom teeth don't have enough space to emerge properly, they can become impacted or partially erupted, causing pain, swelling, and infection. In such cases, the wisdom teeth need to be removed.
Our team at Pine Creek Dental can help you avoid potential complications with our wisdom teeth by extracting these teeth before problems arise. 
We strive to take a gentle yet thorough approach to your care, giving you the best dental experience we can provide. So, rest assured that when you come to our office in Colorado Springs, you'll receive the Pine Creek Dental experience, which always focuses on putting your needs first.
Importance of Wisdom Teeth Removal
Wisdom teeth are located at the back corners of your mouth, right behind the second molars. Unfortunately for most people, there's very little room left for these teeth to come into place and may push other teeth out of the way, leading to impaction and discomfort.
We can prevent these issues from happening by removing wisdom teeth before they cause problems, such as overcrowding and sinus irritation. Dr. Thompson will work with you to customize your treatment options and meet your needs and care preferences.
Wisdom Teeth Removal: What To Expect
Wisdom teeth removal involves the extraction of one or more wisdom teeth. You have the option to have one tooth removed at a time, or you can choose to have all four removed during the same visit.
A local anesthetic will be used to fully numb your mouth before removing teeth and we will keep you as comfortable as possible throughout the procedure.
The removal process often requires making an incision in the gums and removing the thin layer of bone above the teeth. After the extraction, we will clean the socket and stitch the gums closed.
Once the procedure is complete, gauze will be placed over the extraction site to control bleeding.
After the procedure, you will be given instructions on how to care for the extraction site, including how to manage pain and swelling, and how to eat and drink in the days following the surgery. You will also be given antibiotics to prevent infection.
How Long Is the Recovery Process?
The amount of time it takes to fully recover after wisdom tooth removal varies from person to person. Some people feel better after about three to four days, while others take up to three weeks before feeling 100%.
Our goal is to streamline the wisdom teeth removal process to ensure you recover as quickly as possible. Your comfort is always our top priority, and we will make sure you are as relaxed as possible when you reach our office.
Want to learn more about our wisdom teeth removal? Call (719) 268-9400 to speak with our team and schedule an appointment.