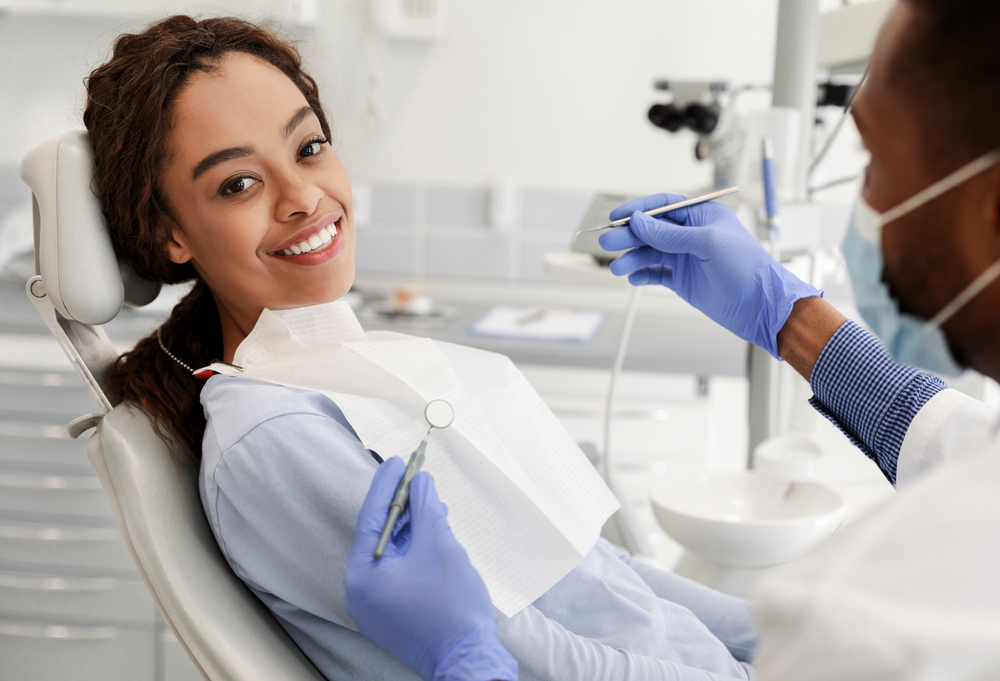 Our restorative dental services can provide you with a wide range of treatments to repair and restore damaged or missing teeth.
Dr. Thompson, and his friendly staff always strive to perform precise, thorough repairs whenever dental problems arise. When you come to us, you can trust that you'll get great results every time — and all the support you need to enjoy excellent oral health.
At Pine Creek Dental, we don't just focus on fixing teeth and gums. We provide gentle, compassionate, and comfortable dental care while restoring smiles.
What Is Restorative Dentistry?
The need for restorative dentistry may come to light during a regular dental exam or after dental pain alerts you to the problem. Either way, we're here to help.
From tooth decay and chipped enamel to breakage below the gum line and missing teeth, we can fix it all. Our team can also treat gum disease to improve your oral health and make sure your teeth stay anchored in place.
We only use the highest quality materials and state-of-the-art equipment to perform the repairs. Our efforts effectively restore the structure of your teeth while improving their strength and appearance.
Our Approach to Restorative Dental Care
We pride ourselves on providing gentle, thorough restorative dental care you can count on. Our care process starts with our team warmly welcoming you into our office.
Once checked in, you're given a chance to relax in our comfortable waiting room until it's time for your visit. We will do all we can to ensure you have a positive experience each time you're with us.
Your visit will begin with a full exam and X-rays, we can also perform other diagnostic tests if you have specific issues that need to be addressed. Dr. Thompson will then create a care plan that works best for you and your tooth and gum restoration needs.
Benefits of Restorative Care
If you're experiencing major dental problems, it's definitely time to schedule a visit to Pine Creek Dental. We have the skills and experience needed to make an accurate diagnosis and complete whatever treatments you need.
When you visit our office in Colorado Springs for restorative care, you'll benefit in the following ways:
Receive a custom, comprehensive dental care plan
Eliminate dental pain, swelling, and discomfort
Prevent further damage to your teeth and gums
Receive gentle, compassionate, and thorough dental care
Stay well-informed through every restoration procedure
Upon completing your restorative dental care procedures, we'll help prevent future issues by creating a preventative care plan for you to follow. We look forward to helping you maintain your oral health for years to come.
Whenever you need help resolving problems with your teeth and gums, give us a call at (719) 268-9400. We'll schedule a convenient time for you to visit our office to get the care you need.