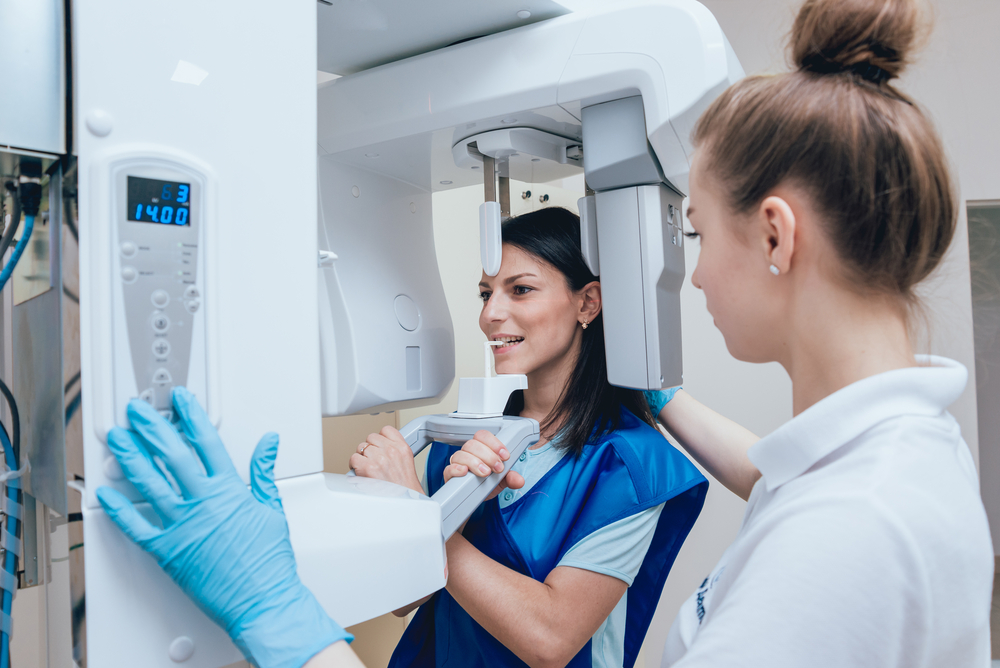 At Pine Creek Dental, we get a full picture of your oral health by using digital X-rays to look at all the major oral structures. We will then review your images and explain exactly what we see.
Learn more about digital X-rays below, and give us a call to schedule an appointment for the complete Pine Creek Dental experience.
How Digital X-Rays Work
Like traditional X-rays, digital X-rays generate an image based on density differences. Digital X-rays use modern technology to produce a higher quality image. We will generate images of your teeth, roots, jawbone, and other oral structures to make sure we provide you with the comprehensive oral care you require. 
For all our intraoral X-rays, like bitewing X-rays, we will ask you to bite down to get a detailed image of each section of your mouth.
We can also use extraoral X-rays for a complete view of your entire mouth in one image. The X-ray equipment rotates around your head to capture all your oral structures in a single picture.
These X-rays help create custom care plans for dental implant restorations, wisdom teeth removal, and more. Dr. Thompson will let you know which X-rays will work best for your needs and what to expect during the dental imaging process.
When To Get Dental X-Rays
Our staff will take dental X-rays yearly as a part of your preventative care routine. This image provides vital information about the condition of your teeth and gums, helping diagnose problems early enough for the best care outcomes.
You might also need X-rays if you're experiencing:
Cavities
Dental abscess
Impacted tooth
Decay beneath a filling
Cysts and tumors
How often you need X-rays depends on your overall oral health and care needs. We will work with you to develop a dental care plan that has been customized to meet your specific needs.
Thanks to digital X-rays, the process is quick and painless, allowing you to relax while we give you the highest quality care.
Digital X-Ray Benefits
A few of the best benefits of using digital X-rays include:
Less discomfort
Higher quality images
Immediate image review
Less radiation exposure
Digital X-rays also make it easier for us to assess your treatment progress and adjust your care plan as they see fit. This helps you get the best care outcomes possible no matter what dental issues you're having treated.
Digital X-rays are an important part of the Pine Creek Dental Experience because they allow us to provide you with the best dental care. If it is time for your next dental visit, give us a call today to schedule an appointment at (719) 268-9400.