Implant Supported Dentures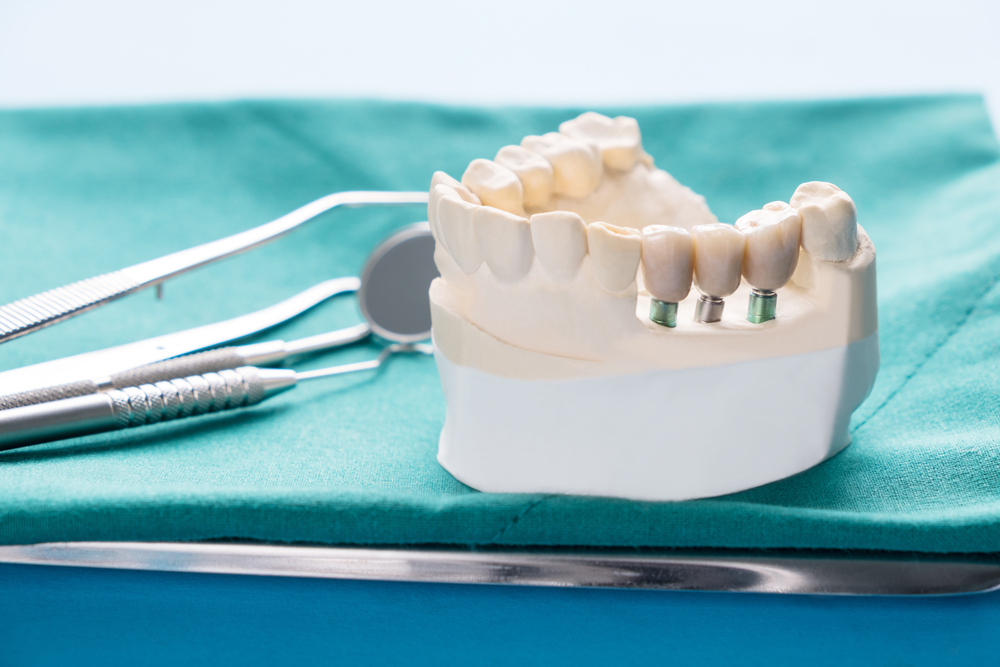 There are multiple options available for denture, and you might be interested in implant-supported dentures. Implant-supported dentures are a type of dental prosthesis that is supported and held in place by dental implants that are surgically placed into the jawbone. Traditional dentures rely on suction and/or adhesives to stay in place, but implant-supported dentures offer a more secure and stable fit.
At Pine Creek Dental, we serve as the place to go in Colorado Springs for dentures supported by implants. We can complete the placement procedure from start to finish while keeping you comfortable every step of the way. Read on to learn more about implant supported dentures.
What are the Common Types of Denture Implants?
Implant-supported dentures are a set of false teeth anchored in position at the top or bottom jawbone. They are typically removable, which allows you to take them out for cleaning at while you sleep.
Most patients prefer to have the implants placed on the bottom jawbone to help hold dentures in place. Dentures used on the upper jawbone usually stay put without additional support due to suction against the palate. Once we evaluate your condition, we can discuss which option will work best for you.
Bar- or ball-retained dentures are common solutions. The bar-retained dentures snap onto a thin bar attached to the abutment on each implant. The ball-retained models have a ball and socket. Both options offer great support.
When Do You Need Implant-Supported Dentures?
If you are missing multiple teeth and experiencing difficulty while eating, smiling, or speaking, you may benefit from dentures. Implant-supported dentures are securely attached to your gums, preventing them from slipping or sliding in your mouth.
You may be a good candidate for implant-supported dentures if you currently have the following:
Missing multiple teeth
Proper jawbone density to support the dental implants
Healthy gums with no sign of advanced periodontal disease
If needed, a bone graft may be used to improve the density of your jawbone to help support dental implants. This option can strengthen the structure of your jaw and improve the outcome of your implant supported dentures.
What Are The Top Benefits of Denture Implants?
Some of the top reasons why you should invest in denture implants include:
Excellent denture stability while chewing, talking, and going about your day
Genuinely comfortable fit that makes you forget that you're wearing dentures
Boost of confidence by showing off your brilliant smile
Prevention of bone loss and changes to your appearance after losing natural teeth
Improved quality of life
Remember that there are multiple treatment options available, and at Pine Creek Dental, your needs always come first. We will keep you as comfortable as possible while guiding you on this journey. We have plenty of ways to improve your oral health, and we will follow all the best practices to do so.
Give us a call today to schedule an appointment at (719) 268-9400. We look forward to providing the best solution to restore your smile.