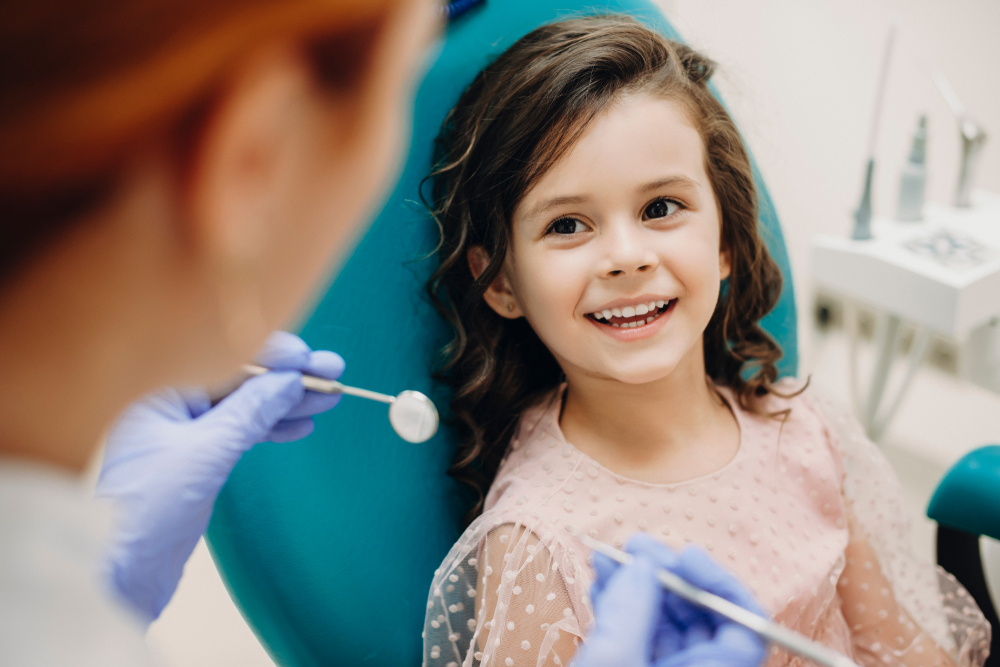 Strong oral health is a foundation for exceptional overall health, and that is why Pine Creek Dental offers top-rated pediatric dentistry in Colorado Springs. We have a tremendous amount of experience taking care of kids of all ages, and we can ensure that your child is as comfortable as possible during his or her visit. 
You can count on our team to take a gentle, caring, and compassionate approach to providing care for your child. We want to make the dental care experience positive and welcoming, so please let us know if we can do anything extra to help your kids feel at ease. We believe that children deserve to take part in the Pine Creek Dental experience as well.
What Is Pediatric Dentistry?
Pediatric dentistry focuses on the oral health of children and Dr. Thompson has the experience you need and want to take care of your child's teeth, gums, and jaw.
According to the American Academy of Pediatrics and the American Academy of Pediatric Dentistry, children should see a dentist as soon as the first tooth penetrates the gumline. Generally, this happens by the first year of age.
Regular pediatric dentistry visits throughout childhood help kids get comfortable when they visit our office. The positive experiences help alleviate anxiety as they learn what to expect whenever they see Dr. Thompson. We will take a variety of measures to ensure your child is as comfortable as possible during his or her visit.
We can also address common dental issues related to teenagers, such as teeth alignment issues. We want to make sure that your child has a beautiful smile through adolescence and adulthood, and establishing a relationship with him or her now is important.
If they need more extensive care in the future, their past experiences will pave the way for more positive visits through adulthood. This is especially true at Pine Creek Dental because we continue to see our patients after turning the age of 18.
Types of Pediatric Dentistry Services
We offer the comprehensive pediatric dentistry services all kids need, including:
Preventative
Dental exams
Digital X-rays
Teeth cleanings
Dental sealants
Fluoride treatments
Restorative
Cavity fillings
Teeth extractions
Broken tooth repair
Preventative dentistry is the backbone of what we do, but we are always here to help whenever dental injuries or other issues arise. We put the needs of our patients first, so we will be there for you when you need us most.
Contact Us Today To Schedule an Appointment
It is critical for children to see a pediatric dentist at least twice per year for regular cleanings. Children cannot always verbalize when they are experiencing an oral health issue, and these visits give us a chance to address any potential concerns as quickly as possible. That way, we can protect and preserve your child's oral health for years to come.
Rest assured that your child will be welcome and comfortable during his or her visit. If you're ready to schedule your child's first pediatric dentistry appointment, please give us a call at (719) 268-9400.