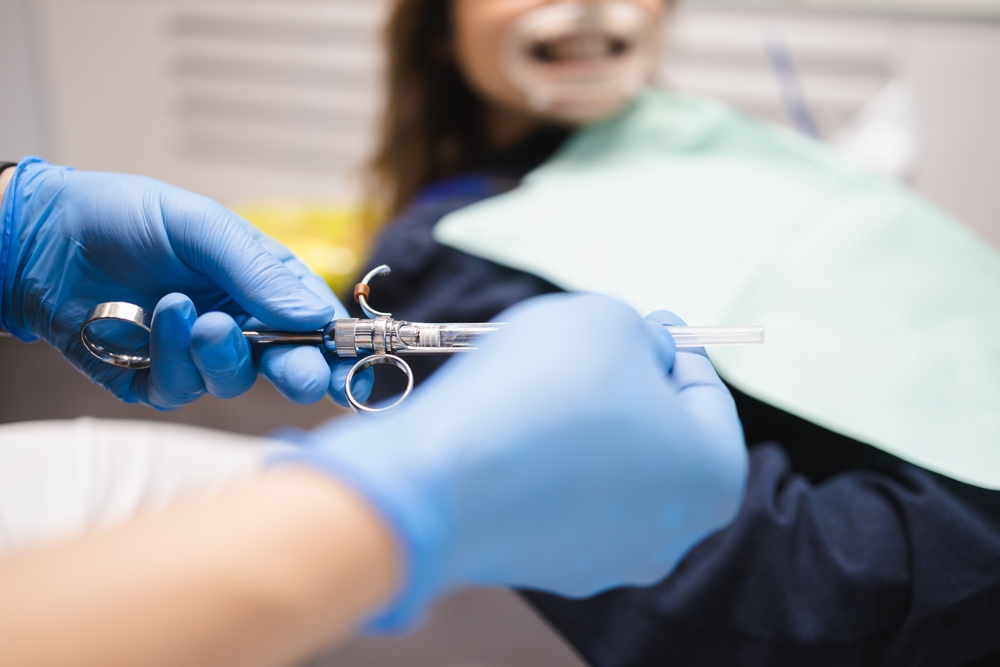 There are impressive advancements being made in the dentistry and cosmetic industries and it's never been easier to achieve the dazzling smile you always wanted. If your features aren't complementing your smile as best they can, dental injectables can be the solution for you.
Injectables are a minimally invasive aesthetic treatment option that perfectly aligns with the Pine Creek Dental experience, which focuses on keeping you as comfortable as possible.
We offer a full range of state-of-the-art cosmetic dentistry services and Dr. Thompson will explain all of your options and support you through your journey. Learn more below, and give us a call to schedule an appointment at our Colorado Springs office.
What Are Dental Injectables?
Dental injectables are a minimally invasive cosmetic procedure. They are used to improve specific facial imperfections to enhance your smile and improve your overall appearance. This type of dentistry is also referred to as dento-facial aesthetics and has become a popular, all-encompassing approach to achieving that perfect smile.
Unlike cosmetic surgery, you won't experience downtime after the procedures and should see the effects in up to 72 hours. Dental injectables are not a permanent solution and may need to be repeated depending on the treatment's purpose.
Dr. Thompson will answer any questions you may have and discuss solutions that may fit your needs. Be prepare to share your cosmetic dentistry goals and care preferences to assist in the creation of your custom treatment plan.
What Are the Pros and Cons of Injectables?
There are a few pros and cons to consider when deciding if dental injectables are right for you. Some of the most important points to keep in mind include:
Pros
Enjoy smile improvements that can last for months
Boost your self-confidence and wellbeing
Quick to administer and no downtime
Cons
Getting the right look may take some trial and error
Minimal facial bruising
Procedure is not permanent and must be repeated to maintain the result
Different treatment options last for different lengths of time and this duration depends on the injectables you choose. Dr. Thompson is prepared to explain all of the details to help you make an informed decision during your consultation.
Schedule an Evaluation
Always know that we have your best interest at heart and truly care about your results, which is why we want to ensure that you are a good candidate for dental injectable procedures.
To learn more about Pine Creek Dental treatment options and how they may work for you, give us a call to schedule an appointment at 719-268-9400. We look forward to giving you the perfect smile.