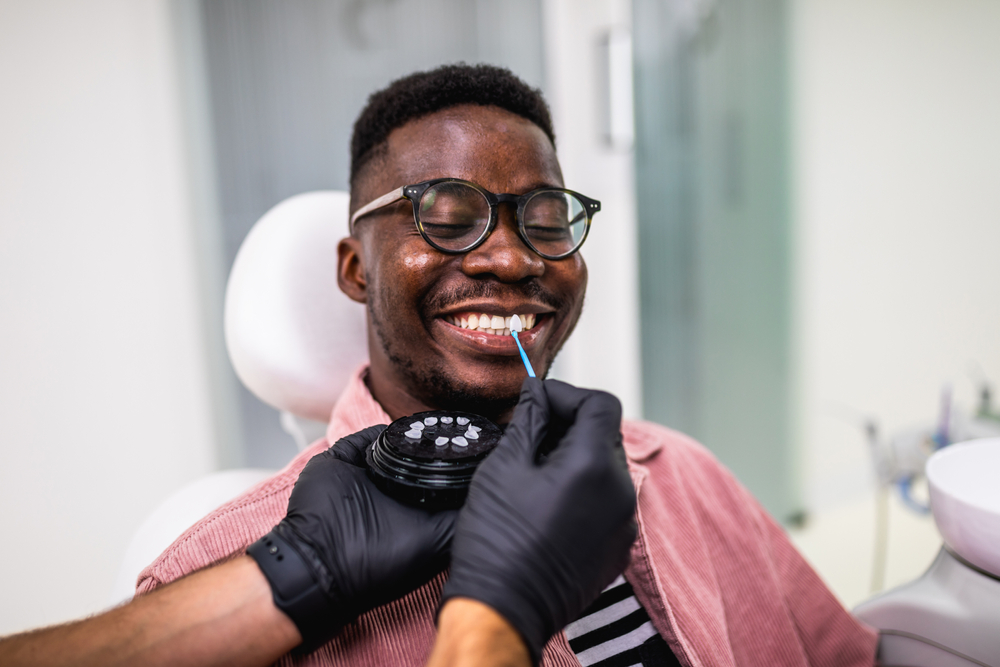 At Pine Creek Dental in Colorado Springs, the needs of our patients always come first, and that is why we invest in the latest treatment options, including Lumineers.
Lumineers are a versatile treatment option that can address a variety of issues with your smile by restoring your teeth and improving your appearance. We will keep you as comfortable as possible during the visit, making sure to address any questions or concerns every step of the way.
Learn more about Lumineers below and give us a call to schedule an appointment.
What Are Lumineers?
Lumineers are thin porcelain shells that are placed on the outer surfaces of your teeth to hide imperfections and restore your brilliant smile. They're similar to veneers but are half as thick, more durable, and faster to apply.
Since Lumineers are so thin, they do not require the removal of the tooth enamel to apply. For that reason, they're often called no-prep veneers. The lack of extra prep work eliminates worries about damaging the natural tooth structure while streamlining the placement process.
The following steps will be conducted by Dr. Thompson and his team:
Provide your dental exam, consultation, and digital dental impressions
Preview the smile that Lumineers will create for you and decide how to proceed
Schedule and return for a second appointment to have the Lumineers bonded to your teeth
Polish and perfect your new smile before seeing the results in the mirror
Check your bite to confirm that the thin shells don't impede normal jaw movements
What Makes Lumineers and Veneers Different?
There are a few differences between Lumineers and Veneers. They include:
Thickness: Veneers are 0.5mm thick, while Lumineers are only 0.3mm thick at most
Opacity: Veneers have an opaque appearance that helps cover up dark stains better than Lumineers
Durability: Since Lumineers are thinner than veneers, they're not quite as durable
Prep: Veneers require the removal of a thin layer of enamel from your teeth – Lumineers do not
Cost: Lumineers cost less than Veneers because they use less material and require fewer placement steps
At Pine Creek Dental, your comfort and oral health are our top priorities. We will work with you to help you decide which treatment is right for your needs, and we will keep you as comfortable as possible during the visit.
Pros and Cons of Lumineers
Here are a few important points to keep in mind when choosing Lumineers:
Pros
Cover up imperfections to improve your smile
Enjoy the stain-resistant properties of porcelain
Protect your natural teeth by avoiding enamel removal
Get long-lasting results in just two dental visits
Save money while still receiving excellent results
Cons
Doesn't cover severe tooth discoloration
May not last as long as traditional veneers
More prone to breakage with everyday use
We want you to be proud of your smile, and we will present you with every treatment option available. If you decide that Lumineers are right for you, we will help you relax and remain comfortable during your visit to our office.
If you would like to learn more about how we can help you address cosmetic issues with your smile, give us a call today to schedule an appointment at (719) 268-9400.